LearnPhotoEditing.net is a training website which teaches persons how to do Photo Editing using Adobe Photoshop. This is the number-one software on the market that is used to edit and manipulate photos.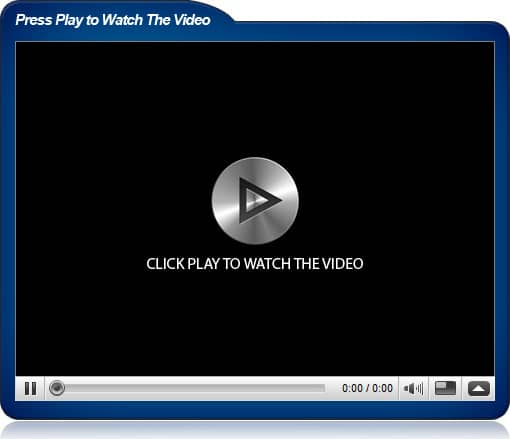 Who Is The Author or Creator?
The author/creator of LearnPhotoEditing.net is a graphic artist and photo editor by the name of Patrick. He also describes himself as a photo and video colorist and photographer.
What Is Included In The Program?
So far in this training program is 36 professional Photoshop tutorials. They are all "How To" lessons. The course is outlined as follows:
How To –
1. Create a Cartoon Character with Photomanipulation and Retouching
2. Make Facial Features Pop Out with Retouching
3. Make Photos Come Alive
4. Change the Lighting in a Photo
5. Make Your Portraits Look Out of this World
6. Turn a Self-Portrait into a Studio Shot Portrait
7. Create a Surrel Looking Character with Advanced Retouching Techniques
8. Transform a Basic Portrait into a Glamour Shot
9. Turn your Photos into High Impact Magazine Ads
10. Give Your Portraits the "Video Game Look"
11. Create More Impactful Portraits
12. Glam up a Budget Photo Shoot with Editing
13. Turn a Girl into a Surrel Character
14. Create Stylised Black and White Portraits
15. Add an Enhanced Atmosphere to Your Photos
16. Create Breathtaking Images
17. Create a Fantasy Environment with Photomanipulation
18. Turn a Daytime Scene into a Night Scene
19. Turn your Photo into a Flashy Poster Ad
20. Retouch your Portraits Like the Pros
21. Give a Photo a Cool Grungy Desaturated Look
22. Do an Extreme Makeover Digitally in Photoshop
23. Bring Out Colors & Details in your Photos
24. Change the Look of Dull Photo with Color Grading
25. Make the Most Out of your Raw Photos
26. Creat a Lightbox for Pocket Change
27. Digital Painting for Beginners: How to Paint with a Mouse
28. Create Fantasy Characters in Photoshop
29. Make a Portrait Pop Out of the Screen
30. Transform your Portraits with Color Grading
31. Create a Zombie Infested City
32. Improve the Look of your Wedding Photos
The other lessons are revealed to those who sign up for membership.
In all the lessons, instructees are schooled in photomanipulation, compositing, and retouching. There is the promise of more lessons over time.

How Does It Work? Is It a Scam?
Persons who wish to access these lessons are required to sign up for membership. Lifetime membership is available for a one-time fee of $37. A reduced price of $27 is on offer for a limited time.
Signing up will take persons to the members area where they will get access to all the tutorials. The price will increase as more lessons are added.
LearnPhotoEditing.net is no scam. Payment is done through ClickBank, which is a reputable online retailer of digital products.
Affiliates can also sign up to promote and sell this product. They could not support a scam.
This digital product is also supported by Adobe Systems Incorporated, the developer of Adobe Photoshop. This reputable company would not align themselves with a scam site.
List of Pros
The lessons are online. You can access them at any time from any place.
You learn at your own pace. Depending on what your goal is, professional or personal, you learn when you want to.
The lessons are written by someone who knows what he is doing. They are written from first-hand experience.
Customers can make use of a reduced price offer.
The package is cost effective as accessing a lesson does not incur an individual charge. Only one flat membership fee is charged to gain access to all the lessons.
The website is reputable. The digital product on sale has been accepted by a reputable e-commerce gateway to facilitate customers.
Those persons with intermediate Photoshop skills can move up to advanced learning on their own. Those who already have advanced skills can look forward to becoming an expert.
The designs of the tutorials make for ease of learning.
There is no additional cost to go through the lessons. All materials are provided free of cost.
Instructees learn how to save money all round.
Customers can get a 60-day money back guarantee if they are not satisfied with the product.
The website author/creator makes himself available by email to answer any queries you may have.
The site has a privacy policy. Your personal information is kept confidential.
Who Is the Ideal Candidate For The Product?
The ideal candidate for this product is someone who has intermediate to advanced skills in Adobe Photoshop. These lessons are not for newbies.
Does The Product Work?
The product works as the tutorials are set out in steps. Each step is explained with text instructions and images making the lesson easy to understand and follow.
Recommendation
It is recommended that you go ahead and take this course. The course is broad in scope and comprehensive. The tutorials are well designed and instructive.
Upon completion of this course, you should have also learnt how to save money while creating your artwork.
The focus is on building your innate ability as an artist and not on the bells and whistles of the software and any other that could complement it.
You will get a chance to fulfil your dreams of becoming a better photo editor. The possibilities with improved skills are endless.
You could market yourself better and improve your earning potential, if that is your intention, with this course. You have the lessons for a lifetime, which means that you will always have the lessons to refer to.
If you need a refresher, they are right there.
In addition, as time goes by, the author/creator will add more lessons. These will also be available to you. They will expose you to even more modern and up-to-date techniques of photo editing.

The author/creator works in the field, and as such is always exposed to the latest trends in photo editing and photography.
Signing up with this site is, therefore, like having your own personal Adobe Photoshop guru who has their fingers on the pulse of things.
So, go ahead and access the tutorials on this site now. Step into a completely different world with these tutorials. You won't regret taking that extra step to improve your Photoshop skills.